The Glass Restaurant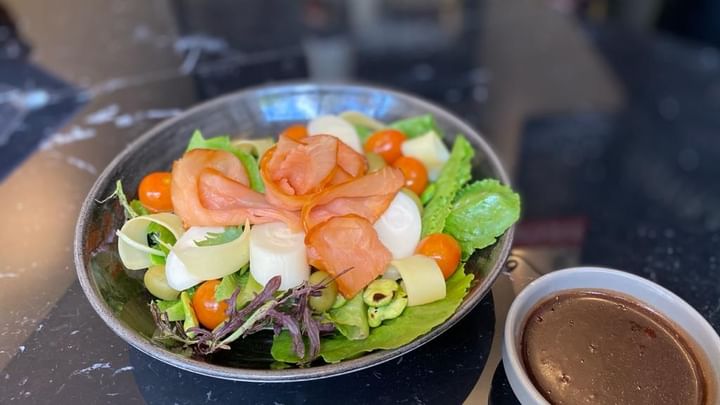 Located on the 17th floor with large windows overlooking the city, our signature restaurant offers spectacular panoramic views in an informal atmosphere, an open kitchen and an inviting terrace in each of its corners.
Savor an authentically Chilean culinary journey, where traditional local recipes and cooking styles are infused and reimagined by modern gastronomic techniques. Dine on sea urchins wrapped in fried bread, or kidneys in a Sherry sauce. Among the menu's wide range of meat, fish, pasta and salad specialties, you will delight in the flavors of an authentic kitchen that appeals to the palates of yesteryear.

Under the direction Chef Claudio Úbeda, The Glass was recognized by Wikén magazine as the best modern Chilean restaurant in 2016, one of the best new restaurants in 2016/17 by La Cav magazine; the Leading Chilean Kitchen in 2016 by the Circle of Gastronomic Chroniclers and as one of the three best hotel restaurants by Cookings.
Guests of the hotel enjoy a complimentary buffet breakfast each morning. We are also able to serve lactose and gluten free meals.
Three-course menu "Chef's Suggestion" $ 14.900
Monday to Sunday: 6:30 - 23:00 hrs
restaurantes.vitacura@hotelescumbres.cl
4422 Avenida Presidente Kennedy Vitacura Chile